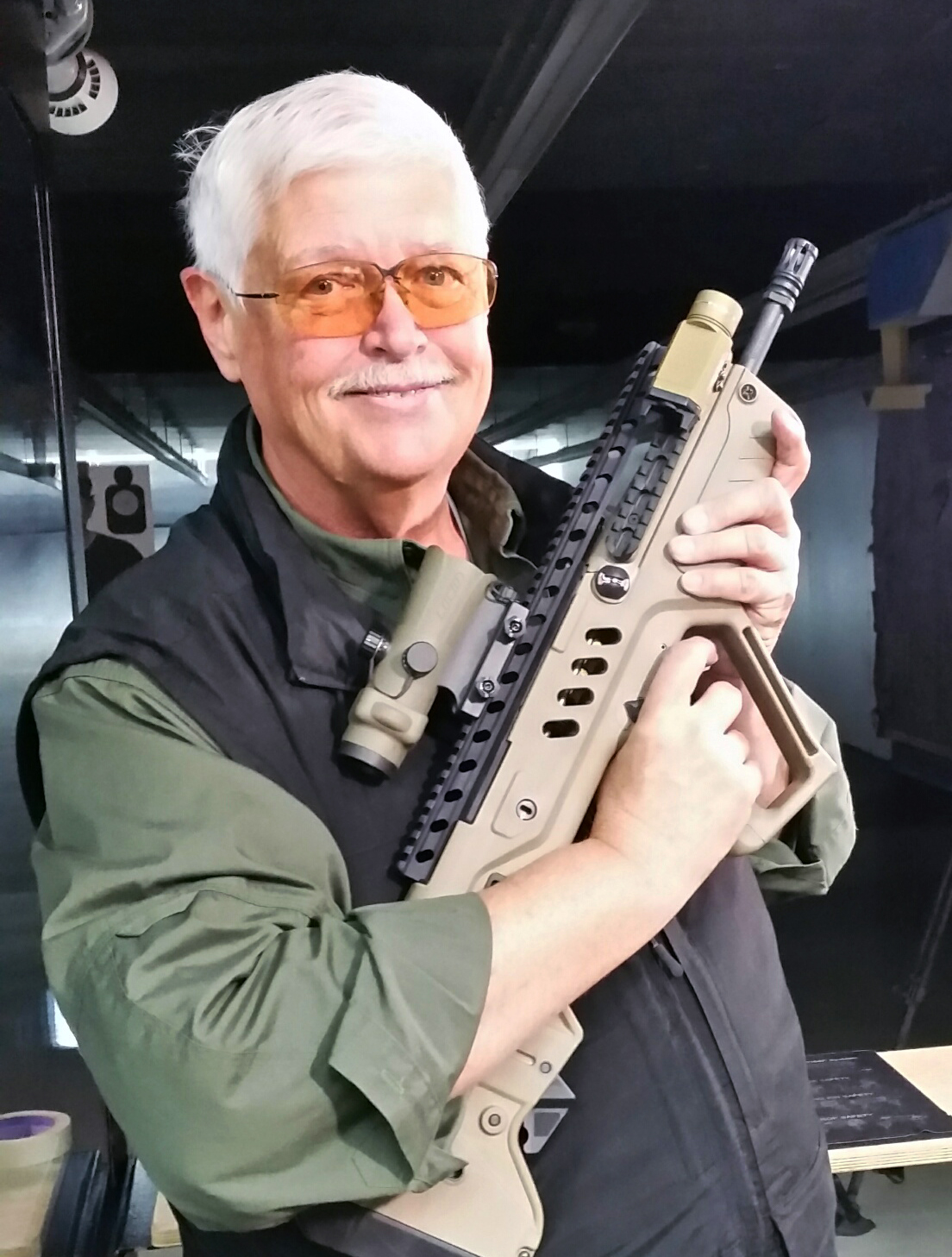 When one of the most popular firearm shows filmed its first episode entirely about accessories, Streamlight was the topic. Outdoor Channel's Shooting Gallery and host Michael Bane recently taped an episode at Streamlight's headquarters and at the Front Range Gun Club in Loveland, CO, where the new TLR-6® for Non-Rail 1911 Handguns and the TLR-1 HL® tactical lights were put to the test.

Shooting Gallery is cutting edge television for everyone involved in firearms and shooting – collectors, competitors, and hunters, as well as those interested in self-defense. The show is entering its 17th successful season on Outdoor Channel.

The show's host and creator, Michael Bane, is a recognized expert on firearms and the force behind some of the most successful shooting sports programming in the world.

Through his TV shows, blogs and writings, Michael has helped shooting enthusiasts gain a strong understanding of why a light or a light and laser are essential to home defense and to those in public service who put their lives on the line to keep us safe.

About Michael Bane
Michael started out as a journalist. In the '80s he was writing music reviews for Rolling Stone. He's the author of 22 books, a professional adventurer, and has played a role in the creation of four shooting sports. He's also an innovator in social media. His weekly podcast, Down Range Radio, is the most successful firearms podcast on the Internet and an award-winner in its own right.

From his critically acclaimed book about rock and roll (White Boys Singing The Blues has been called one of the five best books ever written on rock and roll) to his death-defying outdoor adventures and his multi award-winning firearms programming, Michael Bane is a very interesting, versatile man who defies stereotyping.
Streamlight's Episode of Shooting Gallery is here!
Don't miss it. Tune into Outdoor Channel:
Wednesday, February 15th: 7:30 pm and 11 pm, Eastern Standard Time
Thursday, February 16th: 2:30 am and 11:30 am, Eastern Standard Time
To find the number for Outdoor Channel in your area, go to Outdoorchannel.com and enter your zip code at the bottom of the page.