Streamlight® Names E.A. Langenfeld & Associates Automotive Sales Rep Agency of the Year
Announces that E. A. Langenfeld & Associates Received the Company's 2020 Sales Rep Agency of the Year for the Automotive Market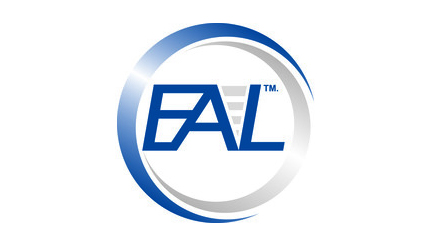 EAGLEVILLE, PA, June 22, 2021 – Streamlight® Inc., a leading provider of high-performance lighting and weapon light/laser sighting devices, announced that E. A. Langenfeld & Associates received the company's 2020 Sales Rep Agency of The Year for the Automotive market.

E. A. Langenfeld & Associates is a manufacturers' representative agency serving Streamlight's automotive and retail channels. Based in Mount Prospect, IL, the company received the award in recognition for outstanding national sales achievement.

"E. A. Langenfeld & Associates' exceptional sales performance in 2020 contributed significantly to our success in the automotive sector, which is a key market segment for Streamlight," said Streamlight Vice President, Sales and Marketing, Michael F. Dineen. "We salute their accomplishments and look forward to their continuing contributions to our sales efforts."
For more information, please visit E.A. Langenfeld & Associates.
About Streamlight
Based in Eagleville, PA, USA, Streamlight, Inc. has more than 45 years of experience making tough, durable, long-lasting flashlights designed to serve the specialized needs of professionals and consumers alike. Since 1973, the company has designed, manufactured and marketed high-performance flashlights, and today offers a broad array of lights, lanterns, weapon light/laser sighting devices, and scene lighting solutions for professional law enforcement, military, firefighting, industrial, automotive, and outdoor applications. Streamlight is an ISO 9001:2015 certified company.
For additional information, please call 800-523-7488 / 610-631-0600, visit streamlight.com or connect with us on one of our social platforms: facebook.com/streamlight; facebook.com/StreamlightUK; facebook.com/StreamlightDE; facebook.com/StreamlightFR; twitter.com/Streamlight; twitter.com/StreamlightUK; twitter.com/StreamlightDE; twitter.com/StreamlightFR; instagram.com/streamlightinc; instagram.com/streamlight_europe; and youtube.com/streamlighttv.
Back to Press Releases